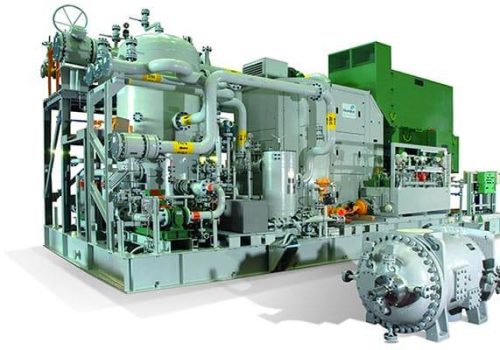 WINTER, as a highly experienced and Middle East's leading compressor packager, has a versatile range of API compressors in its product portfolio. Starting from API 619 oil-lubricated screw compressors for refrigeration applications to API 619 oil-free screw compressors as well as API 618 oil-free reciprocating compressors can be provided by WINTER. The WINTER quality philosophy in combination with our cooperation with the leading European compressor manufacturers ensures that our clients will receive products and packages of the highest quality. . All of the WINTER packages are designed according to the international standards API, ASME, PED, AD 2000, GOST, etc
Our packages are manufactured and assembled in our own WINTER workshop facilitated with industrial standards, which guarantees the best quality of the client's package. WINTER closely accompanies its clients, beginning from the first contact and further through the engineering, installation, commissioning, and operation phase.
PRODUCTS:
Oil-free screw compressors are available in different configurations and materials providing the most compact arrangement, to allow the handling of gases with high levels of liquid, dirt, and particulates.
API 619 Oil-Injected Screw Compressor Package
API 619 Oil-Free Screw Compressor Package
API 618 Oil-Free Reciprocating Compressor Package